Why Do You Need Web Design?
by Andy Eaton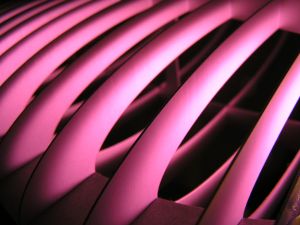 Most people are still getting used to the new paradigm in advertising. With the internet seeing more and more users each year, having a website is a definite advantage.
It is becoming second nature for people to use a search engine to find a company for any given service or product. As part of the website design is to optimize the site for search engines, a well-designed site can be found quickly and lead potential customers to your business.
A company with a well-built site has a definite edge over any competitor that either doesn't have one, or has one that's poorly designed. By providing information on the company, sample products, and a way to get in touch with the company, a properly built website can be a powerful advertising tool. A poorly designed site can be confusing to surfers looking to buy your products and turn them away, much the same as bad storefront can turn away street customers.
Also, the site can be a way for you to advertise any sales or specials that your store currently has, or can be used to alert potential customers to exclusive products. As the site can be more dynamic than your newspaper advertisements, you can update your special and sales daily rather than weekly, and more cheaply, as the programming knowledge required for most changes is minimal, and can be taught in less than an hour.
Another advantage is that you can answer commonly asked questions. By setting up a Frequently Asked Question section (or FAQ) to answer questions that seem to pop up regularly or that you anticipate being asked, you can free up your staff for other tasks. You can also set up a support section or discussion forum to help customers help themselves, ask questions of other customers (for tips and suggestions), and give you feedback on your store.
This feedback can help you improve service, as well as suggest changes in your inventory to better serve the needs of your customer, both in suggesting new products and in pointing out products that may be problem sells (such as those that look good, but aren't really popular or have hidden defects).
As noted, a properly designed site gives you a number of advantages over a competitor's poorly designed site. After all, a professional-appearing salesman always has an advantage over one that doesn't dress up; why shouldn't it apply to other facets of your business as well? If your site looks good, is easy to navigate and find things on, and your competitor's is one that was obviously quickly put together, that gives you the advantage. And customers, who are looking for the best place to buy from as well as the best price, do look at different websites when they are surfing.
In short, web design should be important to you, as it will help you land customers, and keep them. You can be more acutely aware of current fads, and allow better for long-term trends. Is your site doing all that it can for you?
Andy Eaton is by far the best graphic designer I have ever come across! Not only does he create quality graphics, which actually do increase your website sales he actually goes one step further and teaches you his exact methods to crank out profit pulling graphics. Check out his work at http://quickpaypro.com/x.php?5086_u25
Article Source: http://EzineArticles.com/?expert=Andy_Eaton